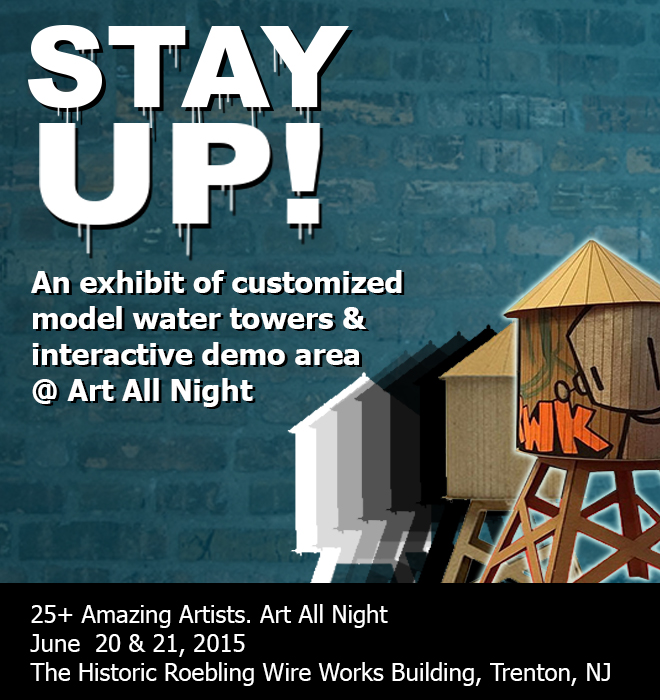 Stay Up!
An exhibit of customized model water towers and interactive demo area @ Art All Night.
Invited Artists:
Digit
Naval
Chris RWK
Fern
Pike
Tre
Derk
Grope
Mad
Lank
Billy MF Brown
Kasso
Demer
Uhm
Mek
Ras
Falco
Rain
Bark
Enos
Jesse Vincent
Jim Lemyre
Maxx Moses
Isaias Crow
and More TBA!
Stay Up is a part of Trenton's 24 hour arts extravaganza, Art All Night
June 20 & 21, 2015. The Historic Roebling Wire Works Building, Trenton, NJ.
The interactive Demo Area
There will be around the clock demos by some of the areas amazing artists.
Buy a water tower created by boundless brooklyn.**($20 a portion of the proceeds goes to Art All Night)
Bring your supplies or use some of ours.
Create your own watertower masterpiece! Take it home and brag to your friends
**water towers are limited to 50 to reserve one contact leon.rainbow@gmail.com